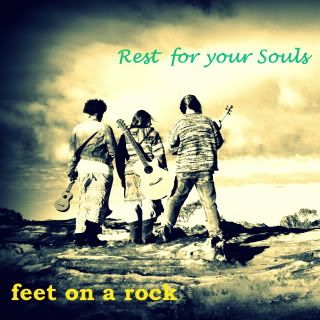 So it's with great excitement that I share with you that the album, 'Rest for your Souls' that I've been busily working on over a year with my dear friend's Heiko and Lori, is ALMOST available for purchase on iTunes!
In the meantime, come check out our blog:
FEET ON A ROCK
and our facebook page:
HERE.
During the course of recording, arranging, editing and mastering, many of you have said you have prayed for us. We thank you for that! We pray this album will touch many people's lives and will be a blessing to all who hear it. Glory and praise to Yah!
With love,
Lus x