We are commanded in Scripture to teach YHVH's (God's) instructions to our children and in turn, they would teach it to their children, etc.
We've always taught our kids memory verses and Bible stories and have read to them from the Word. But we see that often we were only reading to them the key verses from the New Testament and not really giving them a whole overview of the
WHOLE COUNSEL of God
; His-Story, His entire Word! How much more rich do the New Testament accounts of Yeshua (Jesus) being the Passover Lamb (1 Corinthians 5:7) seem when we know why and how the Passover Lamb was sacrificed each year from the days of old? It just all makes so much more sense!
I love this verse that God gives to His children;
"Only be careful and watch yourselves slosely so that you do not forget the things your eyes have seen or let them slip from your heart as long as you live.
TEACH THEM
to your
CHILDREN
and to their CHILDREN AFTER them" (Deuteronomy 4:9)
This next verse is often quoted by many people I know but NOT in regards to the Torah or the
WHOLE COUNSEL of God.
And yet, this is the context in which it was given! It certainly does apply to teaching our children the words of Jesus and the other New Testament words but since the WHOLE Word of God is living and active, it certainly applies to His Words in the Torah too.
""Fix these
WORDS OF MINE
in your hearts and minds; tie them as symbols on your hands and bind them on your foreheads.
TEACH THEM
to your
CHILDREN
, talking about them when you sit at home and when you walk along the road, when you lie down and when you get up."
(Deuteronomy 11:18-19)
Shabbat (Sabbath) is a great time to read to our kids from the Word and to instruct them with understanding in His ways.
I've recently started printing off activities from the
The Torah School Blog
.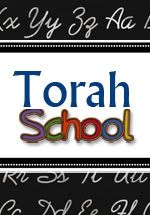 For this week's parsha (portion) I printed off a couple of sheets from there. We'll watch the animation later today too about the ten plagues (the link is at the Torah School blog website above). I also found some resources
HERE
and
HERE
. The kids enjoy having a little stapled booklet to work through (keeps their hands busy!) while we are reading aloud to them from the Word.
Well, just wanted to share that part of our journey.
It is really life giving to us all :)
Shabbat Shalom!
Peace on this Sabbath :)
Love Lus x